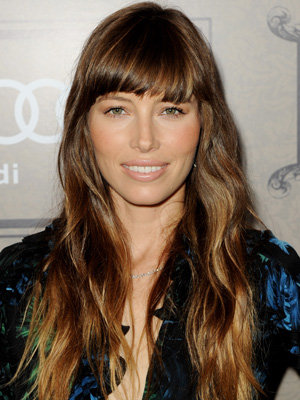 Jessica specializes in Auto, Motorcycle and Diesel Mechanics as well as electrical and hydraulic systems. Ever since Jessica was a small child, she loved working with her hands and fixing things. Her father never had a son, so she received all the benefit of his mechanical love and attention.
She attended school at Mid-Florida Technical Institute in Orlando graduating from the Diesel/Auto program in 1994.
Jessica is completing her Bachelor of Science Degree at Lake Sumter Community College, in Computer Science. Jessica took her first mechanic's job with Roma Food Enterprises, the Italian Food Distributor, where she maintained a fleet of tractor trailers and autos. From there she went to FMC Corporation in Orlando, Florida where she worked on all types of ground support equipment. She moved to Tavares, Florida and took a job at Steve's Motorcycle and Small Engine Repair where she is currently employed as a motorcycle mechanic. She also works at U.S.A. Car Care as an auto technician. When she isn't wrenching, Jessica plays softball, camps, boats and rides her mountain bike.
Jessica  owns and operates a successful sports video production company, SK Productions, in Southern California. An accomplished equestrian, Jessica has served as an assistant trainer and exercise rider for racehorses. Her motor racing experience has included stock cars, vintage cars, Legends, shifter karts, drag racing, and powerboats. Her hobbies include horses, motorcycling, skiing, hiking, river rafting, travel, art and antiques. Endress is experienced in acting, modeling, stunt work, and sports entertainment.
Jessica began her driving career in 1994 in SCCA autocrossing, capturing the SCCA FSL Solo II Regional Championship and the "Most Improved Driver" title. In 1995, she won a divisional series, the Solo II national championship, the Pro Solo II ladies class at San Diego and the Pro Solo II Ladies Challenge in Denver.
In 1996, she captured the Pro Solo II Ladies Challenge at Wendover, Utah. In 1997 and 1998, she won or placed in all road racing and time trial events she entered, was undefeated in the F Stock class in the Los Angeles Region in 1997 and won the ESPL Solo II National Championship in 1998. She was awarded the "Most Consistently Fast" Touring Car Trophy (1998), and "Driver of the Month" (1995).
In 1999, Jessica moved to the Women's Global GT Series, where she was proudly awarded "Most Improved Driver of the Year". Additionally, she competed in the Panoz Winter Series, winning one race of the series at Road Atlanta.
Competing in Women's Global GT Series events in 2000. Captured second at Charlotte, fourth at Sears Point Raceway, fifth at Sebring, and suffered a mechanical DNF two laps from the end recently at Texas Motor Speedway and is currently fifth in the 2000 WGGTS point standings. Was eighth in the 1999 inaugural Women's Global GT Driver's Championship standings. Received Most Improved Driver Award at season finale at Las Vegas. Most memorable race was chasing Divina Galica to the line for a runner-up finish in the second race at Road Atlanta to achieve her first podium spot. Additionally, Belinda competes in the MotorolaCup, the Pro-Racing Series and the Proformance Racing Series this season.